Workcation
Worcation | Hatakako Forest Park Campground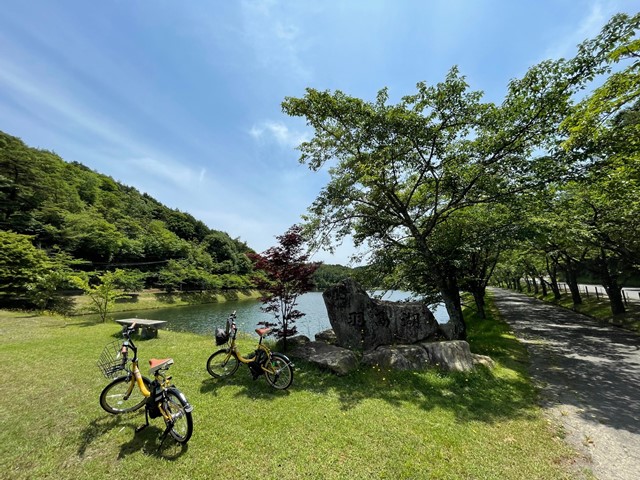 What is worcation?
Worcation is a combination of "work" and "vacation".
In other words, it is a way of spending vacations while working by utilizing telework in tourist spots and resort areas.Why don't you start worcation in Fuchu City while feeling nature?

Worcation can be done at Hataka Lake Forestation Campsite
A workspace has been set up in the Hatakako Forest Park Campground Management Building.
Would you like to discover a new way of working?
Wi-Fi router, power supply, furniture, and XNUMX bicycles with electric assist for rent are installed in the room. (Additional charge).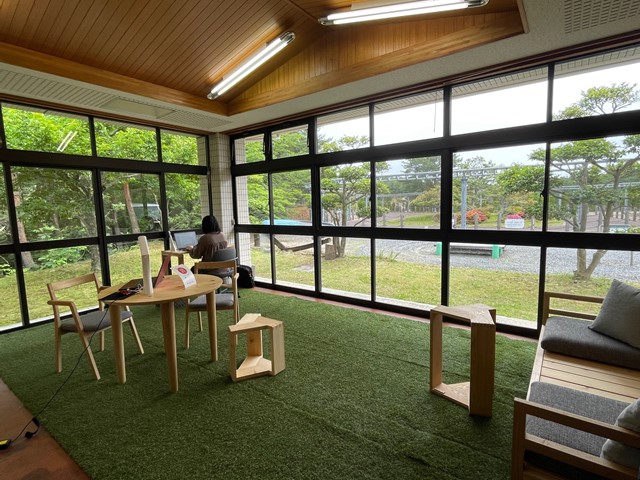 Industry
camping, working
Name
Hatakako Sun Sports Land and Forest Park
Address
3000 Futanda, Moroke-cho, Fuchu-shi, Hiroshima
Contact Information
Phone: 0847-49-0339
Hours
9:00 - 16:00
Regular holidays
Every Wednesday (If Wednesday is a national holiday, the next day)
From November 12 to April 29 of the following year
usage fee
500 JPY
Remarks
Advance reservation system Please make a reservation by phone
Number of users: Up to XNUMX people per group
Related Links
Lake Hataka is a beautiful and calm lake surface, and the wind across the water surface is comfortable ...
At Lake Hataka Sun Sports Land in Fuchu City, Rentasa ...