Rental Bicycle
Bicycle rental | Hatakako Forest Park Campground
A place where bicycle rental and worcation come true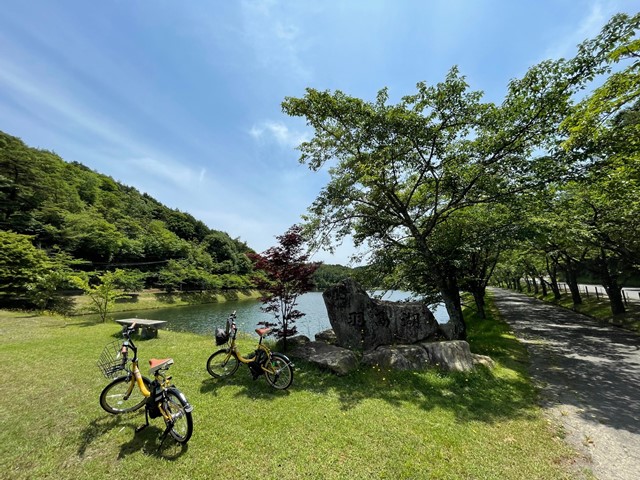 In Fuchu City,Lake Hataka Sun Sports LandSo, we are renting bicycles.
And how,Worcation spotIt can also be used as.After working at Worcation, you can rent a bicycle and enjoy nature here.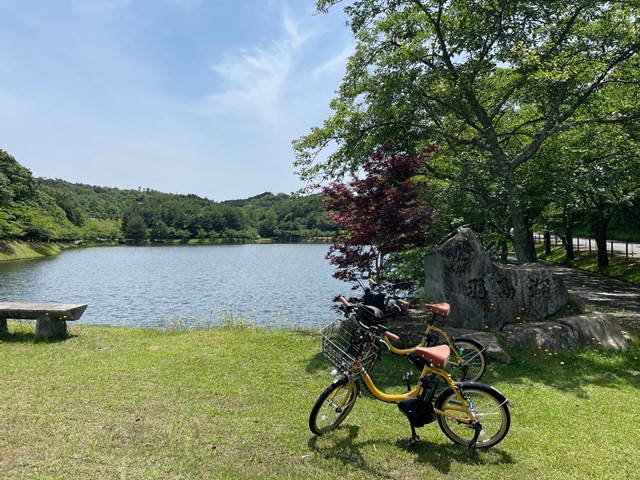 Industry
Bicycle rental, camping, workation
Name
Lake Hataka Sun Sports Land
Address
3000 Futanda, Moroke-cho, Fuchu-shi, Hiroshima
Contact Information
0847-49-0339
Hours
Hours: 9: 00 ~ 16: 00

usage fee
Reservation method: Advance reservation by phone
Rental fee: 1000 yen a day
Vehicle type: Electric assisted bicycle
Number of units: 5 
Remarks
Requests: (Accidents, etc.) You are responsible for any accidents while using the rental cycle.
Damage, etc .: If the rental cycle is damaged or lost due to an accident, etc., the user is responsible for compensation.
* There are no children's bicycles or child seats.
Related Links
You can rent a bicycle at Yano Onsen Park Shiki no Sato ...
(One company) Fuchu City Tourism Association Upper and Lower Branches also rent bicycles ...
Start your journey here!Rentasa at Fuchu City Tourism Association ...