Manufacturing | Fuchu area
Fuchu-yaki experience
Fuchu citizen's soul food "Bigo Fuchu-yaki"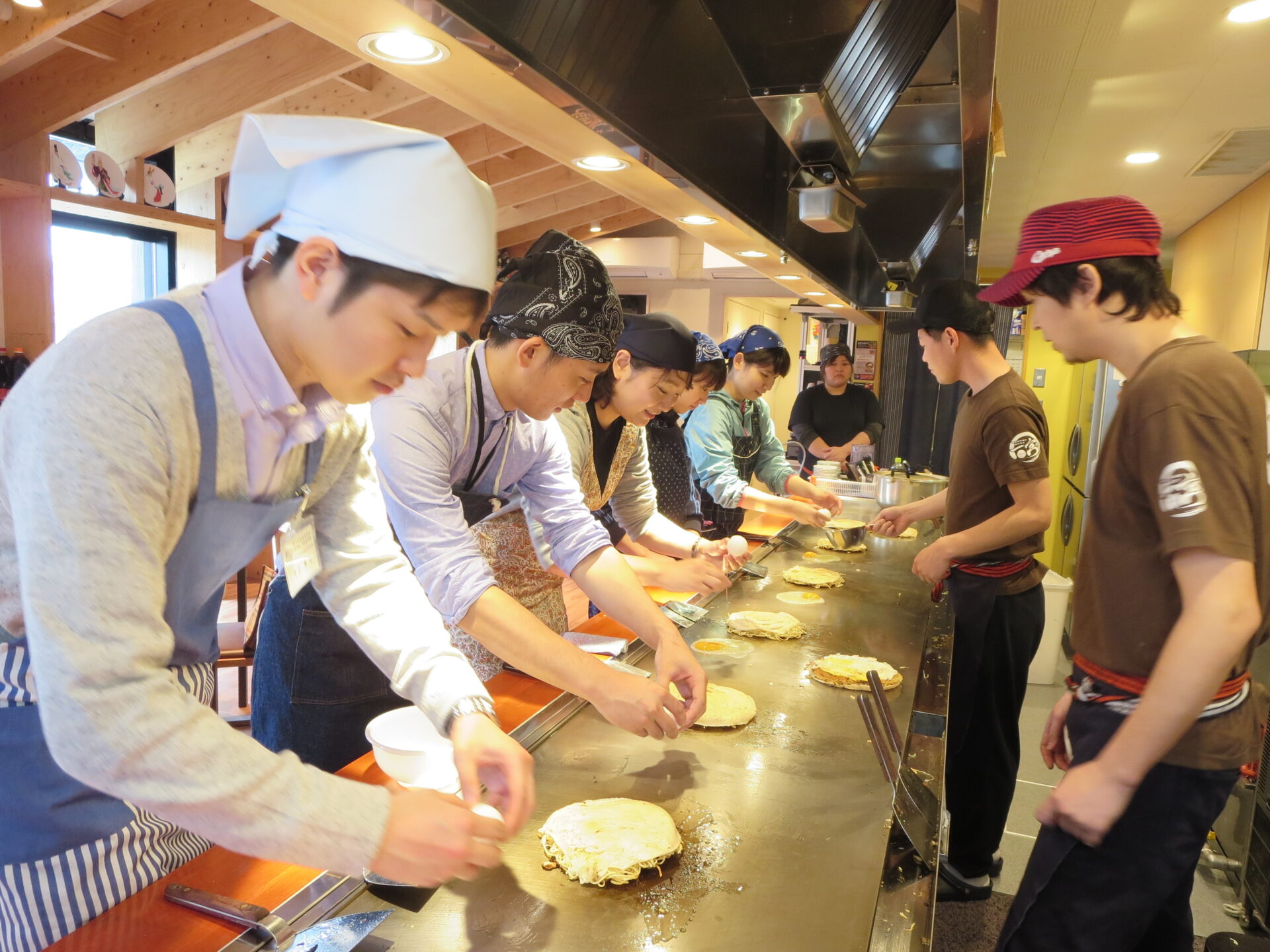 Bigo Fuchu-yaki is an okonomiyaki with minced beef and pork and soba with plenty of cabbage. The umami of minced meat and cabbage are integrated, and the inside is fluffy and the outside is crispy with minced fat. is.
It has been loved in Fuchu City for a long time, and you can bake it yourself while being taught how to bake "Bigo Fuchu Yaki", which is the soul food of Fuchu citizens.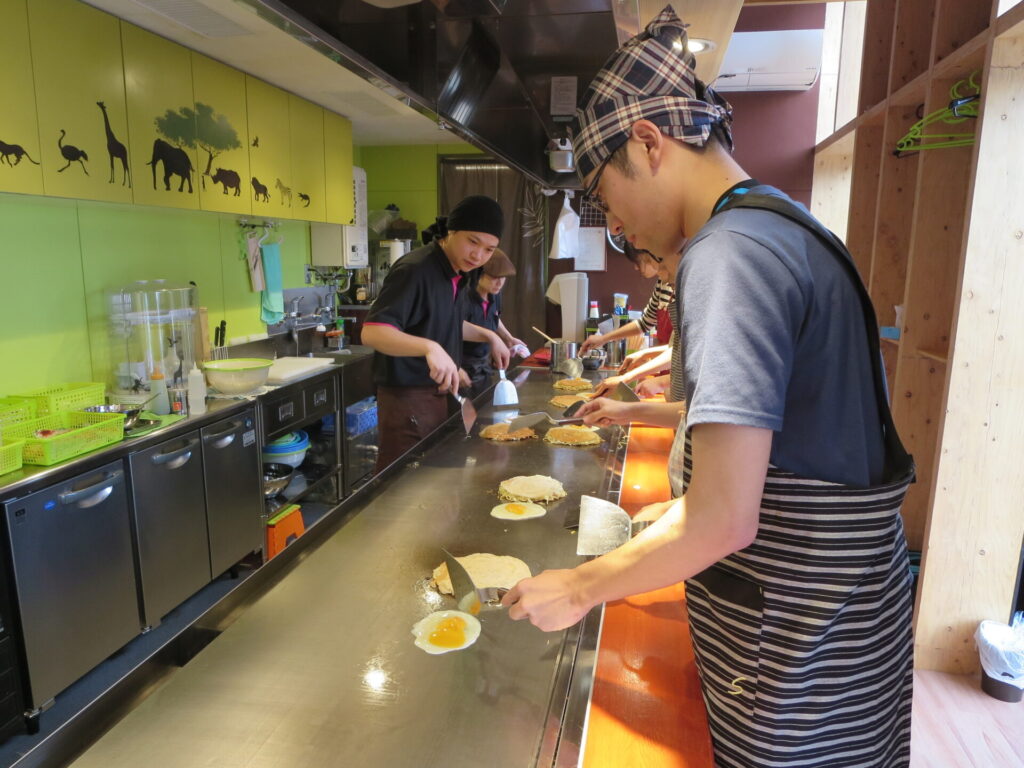 Name
Kiterasufuchuma (Fuchu City Regional Exchange Center) South Building
Location
559-2 Fuchu-cho, Fuchu-shi, Hiroshima
Contact Information
Phone: 0847-43-7135
Business hours
* Reservation required, 7 or more people
The experience will be in the morning.

Regular holidays
Awaken Monday
Ichinomiya Thursday
usage fee
1,800 yen (with apron and souvenir) Time required 40 minutes
Experience application form
Download
Other manufacturing content