History / Culture | Fuchu Area
A symbol of Fuchu and a treasure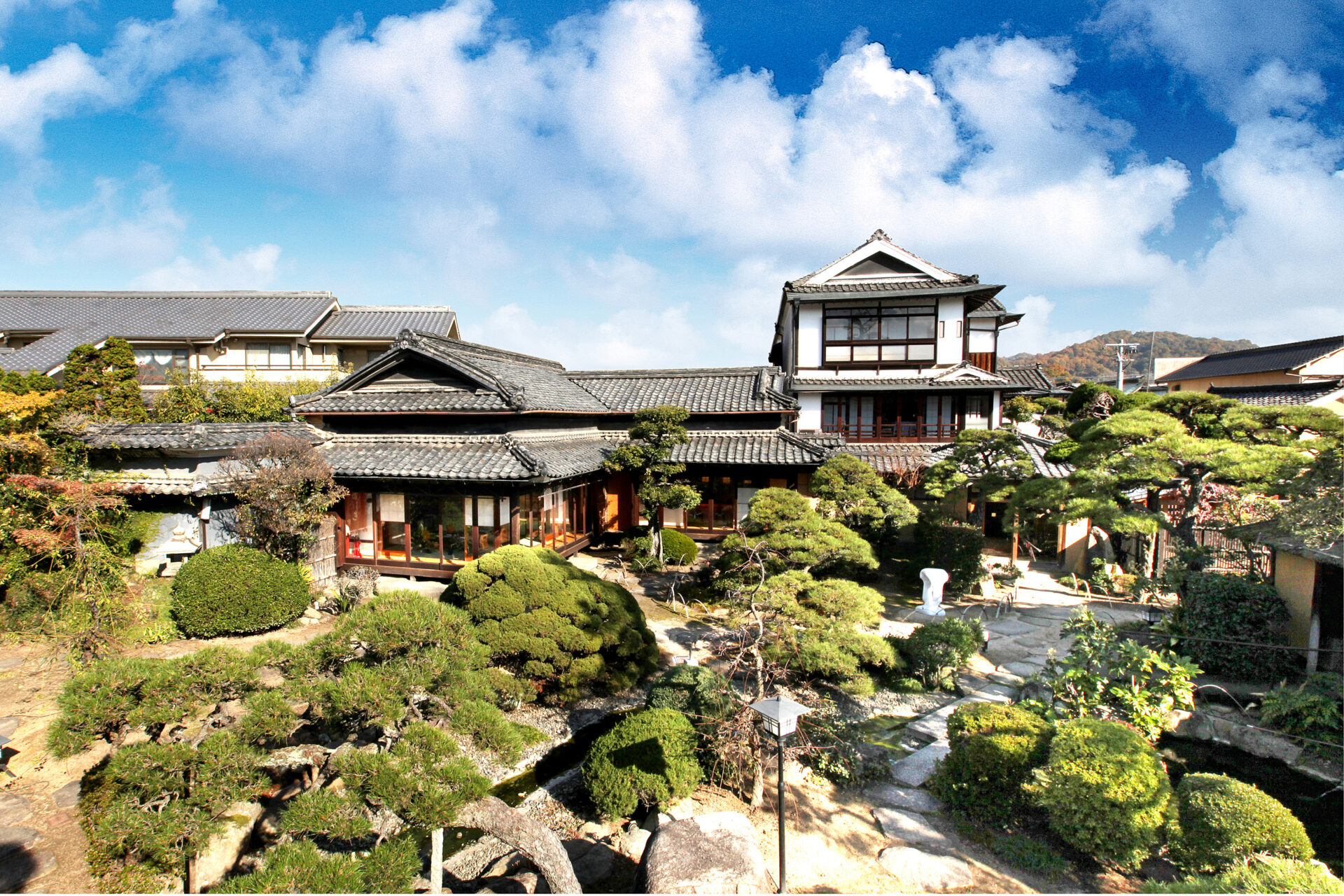 It is a tourism and commercial complex that you can eat and drink and various parties by catering, which renovated from a Japanese-style inn that was established in the 5th year of Meiji and was designated as a nationally registered cultural property.
Please spend a relaxing time in a beautiful and moist space peculiar to Japanese-style architecture, a historic building with a mysterious appearance that has been visited by many literary and summoned guests, including Masuji Ibuse.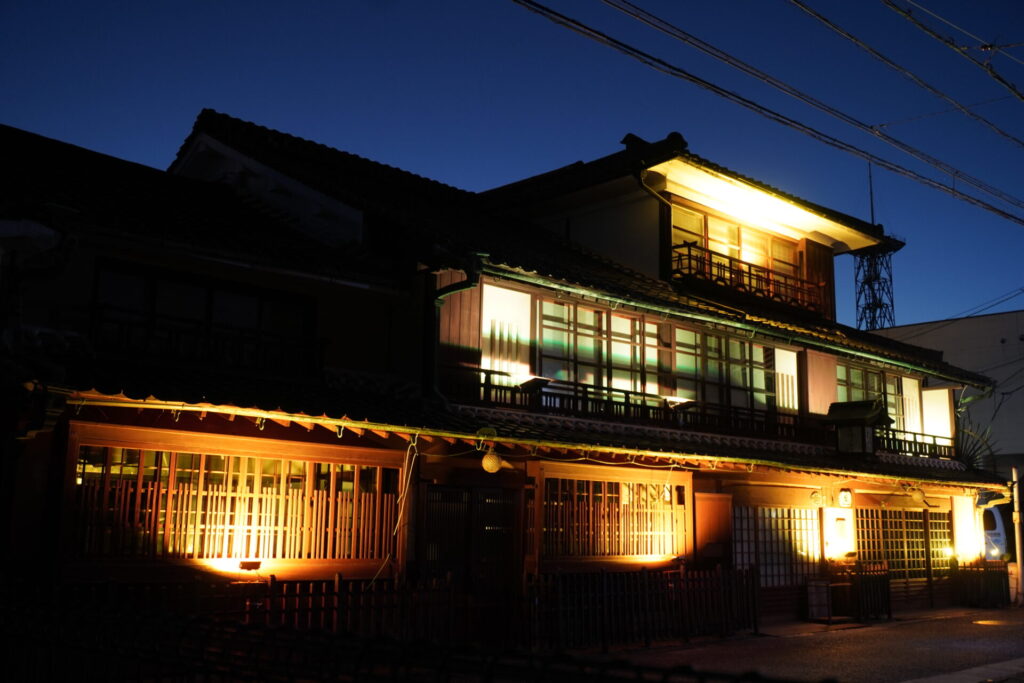 Night view of the main building from the parking lot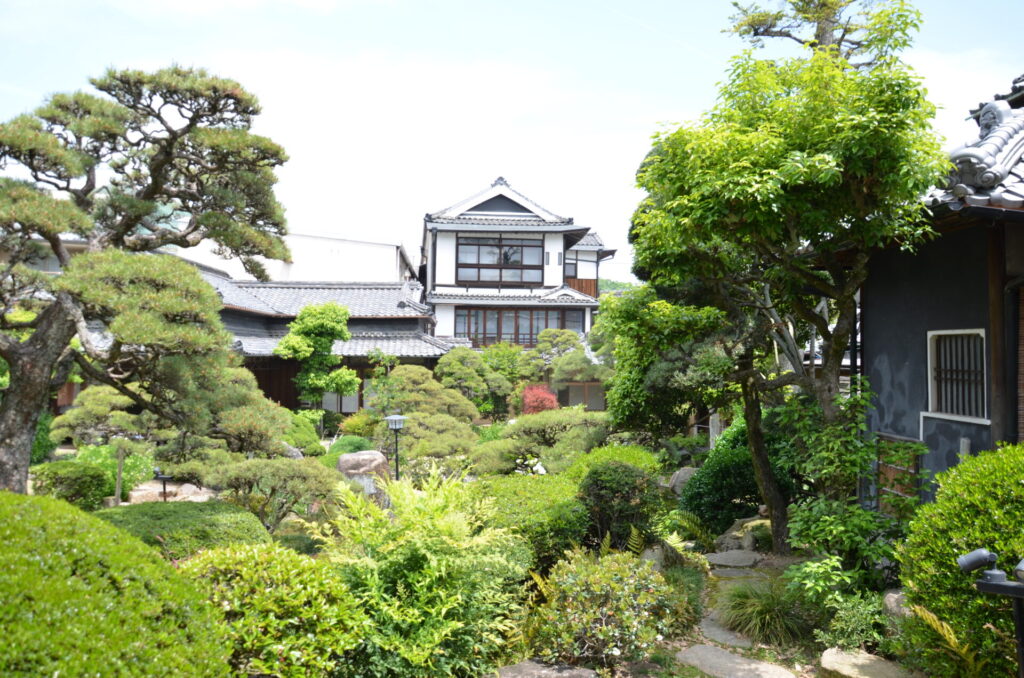 The highlight is the strolling garden, which was built in the 7th year of Taisho and is open for free.
In 5, Risuke Doi opened Ryokan Dobuya, which is the prototype of Koisiki.After that, the name was changed to "Koisiki" at the suggestion of Yuzaburo Endo, a businessman at the time.Founded in the 1872th year of the Meiji era, many politicians and intellectuals stayed at this traditional Japanese-style inn that represented the Bingo region. In 5, we were left behind by changes in lifestyles that continued through the Showa and Heisei periods.For the next 2 years, the descendants of the founder at the time have carefully preserved and handed down the tradition.In 15, Koisiki continued to be protected as a facility open to the local community through the investment of local individual volunteers and companies, and the baton was handed over in 17. It was handed down to Fuchu City on October 2005, 2, and continues to this day.Currently, the main building is open to the public and rental rooms are available.There is also a cafe in the garden, which is open from Thursday to Saturday.
Introducing the charm of Koishiki with a 360 degree camera
---
A three dimensions digital technology is used to guide you through "Koishiki" through the video.
You can view realistic three dimensions spaces and experience 360 degrees as if you were actually walking around inside the rooms.
You can also view the third floor of Koishiki and other areas that are not normally visible.
What kind of place?
"Koishiki" started operations as an inn in the 5th year of the Meiji era. There are records of many politicians and literary figures who have made a name for themselves in Japanese history.
Fuchu City, where "Koishiki" is located, is an old historical town where Bingo Kokufu was located after the Taika Reform. In the Edo period, local specialties (cotton, indigo, tobacco) and Sanin region specialties were transported to the whole country via this as a key point of the Ishishu Highway leading to Iwami Ginzan, and Fuchu City is its base as an inn town. Has played a key role.
In Meiji year 5 (7), Risuke Doi opened "Ryokan Habuya", the prototype of Koishiki. After that, he changed his name to "Koishiki" at the suggestion of Tomosaburo Nobuto, a businessman of the time. There are various theories about the name of Koishiki, but it is worth mentioning that the name "Koishiki" was given in a very sexy and stylish way in those days when it was common to use the region or the name as a trade name. When they were serving carp dishes, they were nicknamed "Koi-isshiki" and enjoyed as one of the witty conversations. After that, Koishiki developed because Risuke's daughter Take became a proprietress and in Taisho year 2 (9) a large sum of money, 2 yen in those days, was invested. 【2,400 yen is a about 3 million yen converting the price of rice in Taisho year XNUMX (XNUMX) to the prise of rice in Reiwa year XNUMX (XNUMX)】 The garden was developed under the direction of a high priest who looked down from the third floor of the main building, and its name became widely known as a symbol of the Bingo area.
At that time, many politicians and cultural figures visited, and there are records that successive prime ministers such as Tsuyoshi Inukai, Nobusuke Kishi, and Takeo Fukuda, and big politicians such as Iichiro Hatoyama stayed.Among the cultural figures, the names of writers such as Masuji Ibuse, Eiji Yoshikawa, Katai Tayama, Sensaku Shigeyama, a living national treasure kyogen master, and Kaneshige Toyo, a living national treasure, are on the guest list.Koishiki, which built an era in this way, became a registered tangible cultural property and became a symbol of Fuchu City.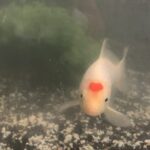 ♥ Heart-shaped Nishiki-koi heart (heart)
---
In love, there is a very rare Nishiki-koi with a heart-shaped pattern on the forehead.
The name is heart.
We look forward to welcoming you to the aquarium in the front entrance hall of the main building.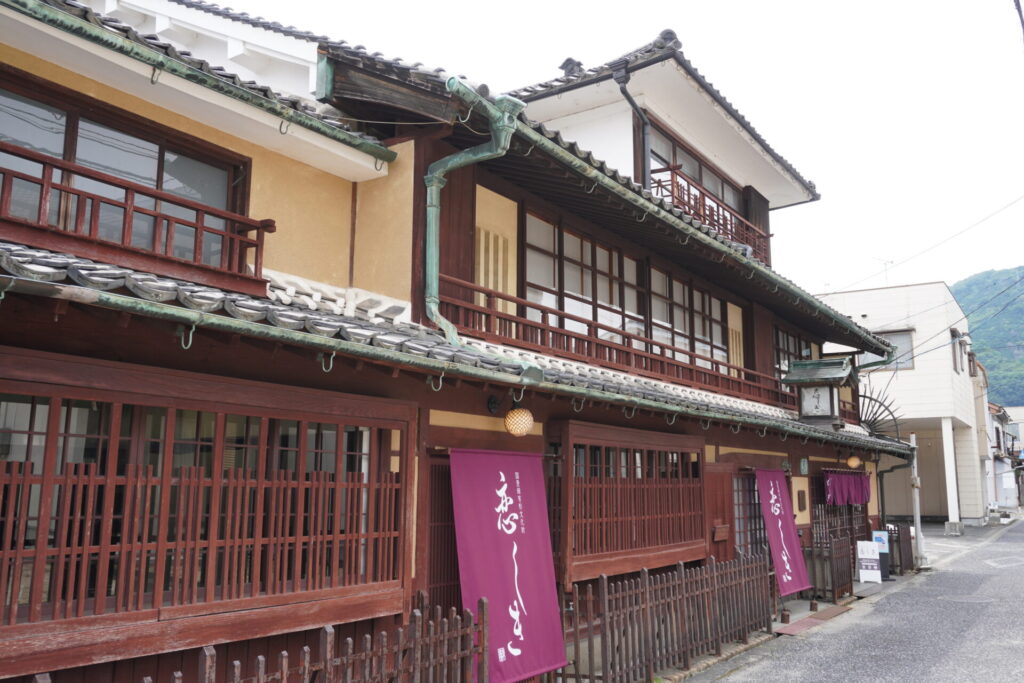 Click here for recommended courses related to this information
| | |
| --- | --- |
| Name | Koishiki |
| Address | 178 Fuchu-cho, Fuchu-shi, Hiroshima |
| Museum Hours of Operation | 9:00 - 17:00 |
| Regular holidays | New Year's Holiday |
| Contact | Phone: 0847-41-5140 |
| usage fee | Free admission |
| URL | https://koishiki-fuchu.com/ |
Other historical and cultural content