History / Culture | Fuchu Area
Jurin-in Temple
Jurin-in
A temple of the Shingon sect famous for "Firewalking Secrets"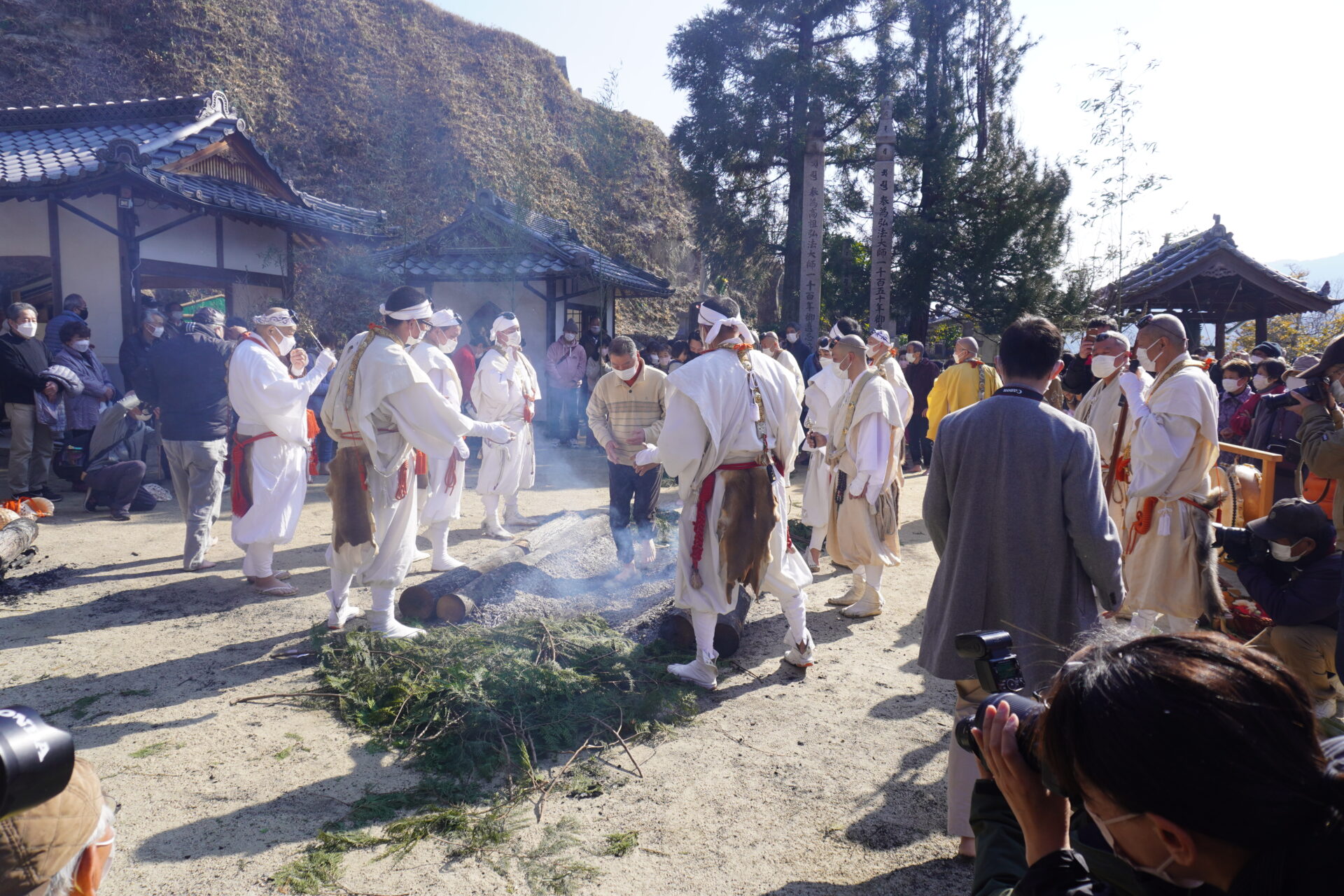 On January 1st of the lunar calendar, the traditional event "Firewalking Secret Law" is held on the fair of the first Daishi.The firewalking secret method of crossing barefoot on the ashes of burning goma wood is popular as an event to announce spring to Bingo Road, hoping for disease-free breathing and family safety.
What kind of place?
Jurin-in, a temple of the Fire Festival.The back mountain, which borders the Kannon-do of the main hall, is mostly hard rock except for the topsoil, and there is a cave called Hakumei-do.Hakumei-do Cave is a winding cave of about 100m, in which 33 Kannon Bodhisattva are enshrined.A life-sized Jizo Bodhisattva is enshrined in the central square called the Mani-den.After passing the Mani-den, you will find a hall of about XNUMX tatami mats with desks and chairs. It is a place where believers wholeheartedly copy sutras under bright electric lights, and it is a place for copying sutras underground.
Jurin-in Temple has a parking lot at the traffic light (in front of Fuchu Education Center) and turns right at the second intersection, and it is about 300m on foot from there.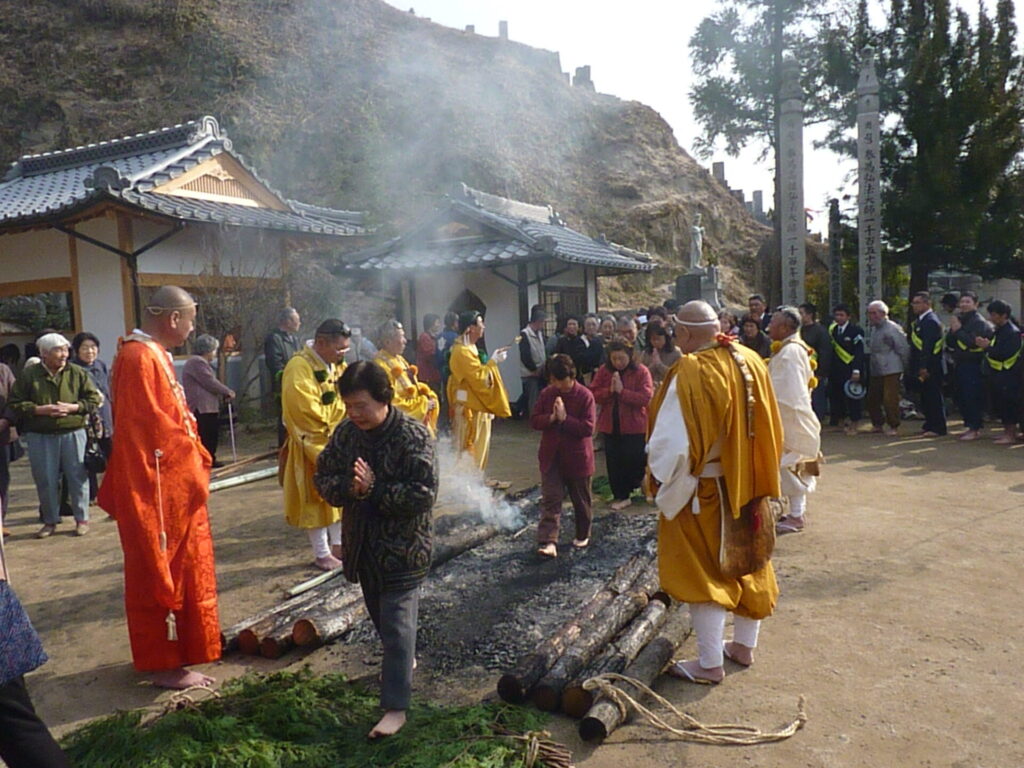 | | |
| --- | --- |
| Name | Jurin-in Temple |
| Address | 147-1 Ukai-cho, Fuchu-shi, Hiroshima |
| Contact | Phone: 0847-45-3225 |
| Related event | The secret method of firewalking (Jurin-in Spring Festival) |
Related Links
A firewalking storm that announces the arrival of spring on Bingo Road.Pray for health and happiness ...