Nature / Experience | Fuchu Area
Saburo Falls
Saburo no Taki
Enjoy the natural waterslide in the summer and the autumn leaves in the fall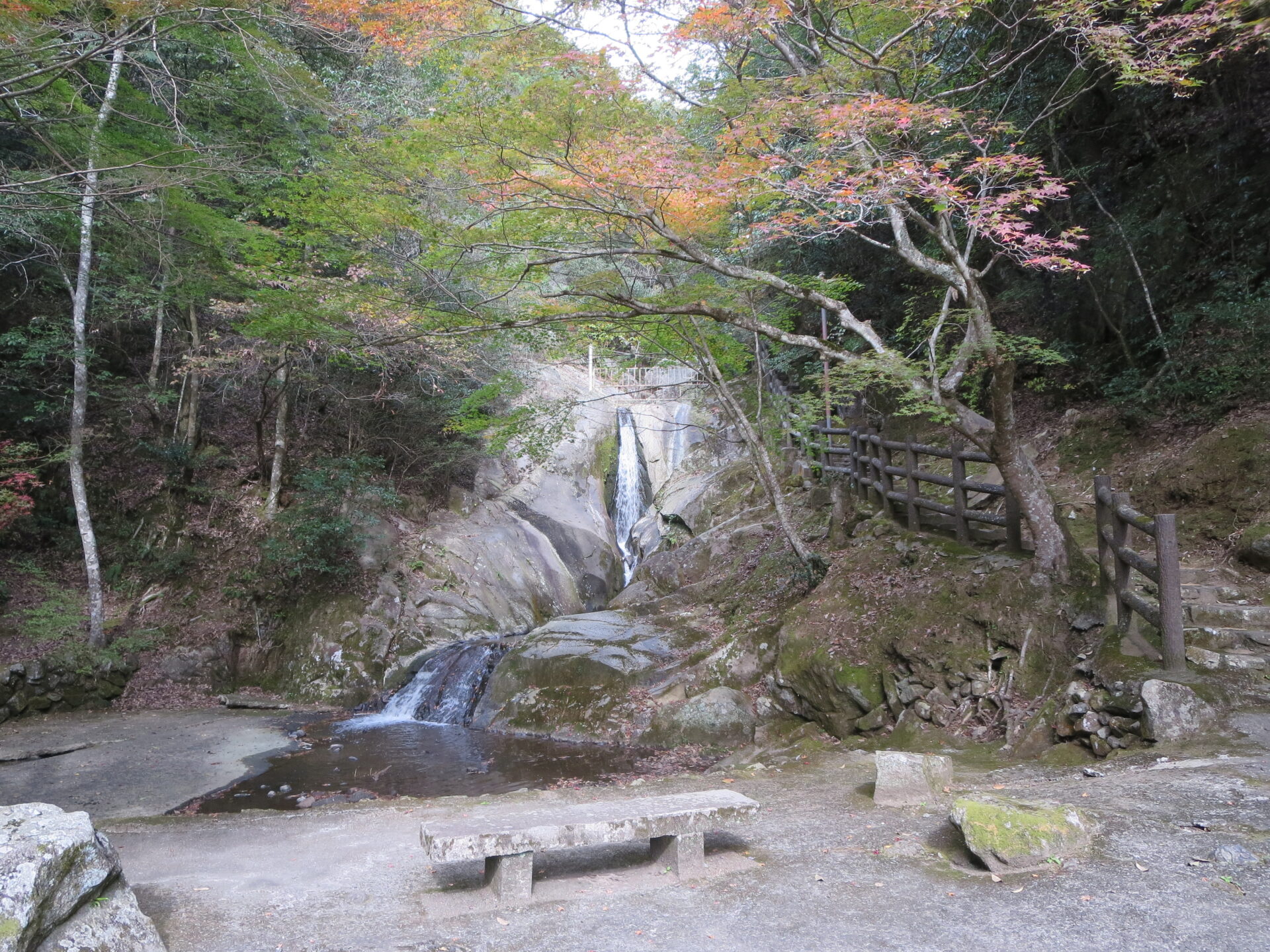 Saburo Falls, which is famous nationwide as a natural slide waterfall (waterslide), is a masterpiece of nature that was born over many years. The exhilaration of diving into a waterfall basin on a natural slide of 30 m in length is exceptional. You can also enjoy the autumn leaves in the fall. You can also enjoy charcoal-grilled barbecue at Saburo no Taki / Ryuoso regardless of the season (reservation required).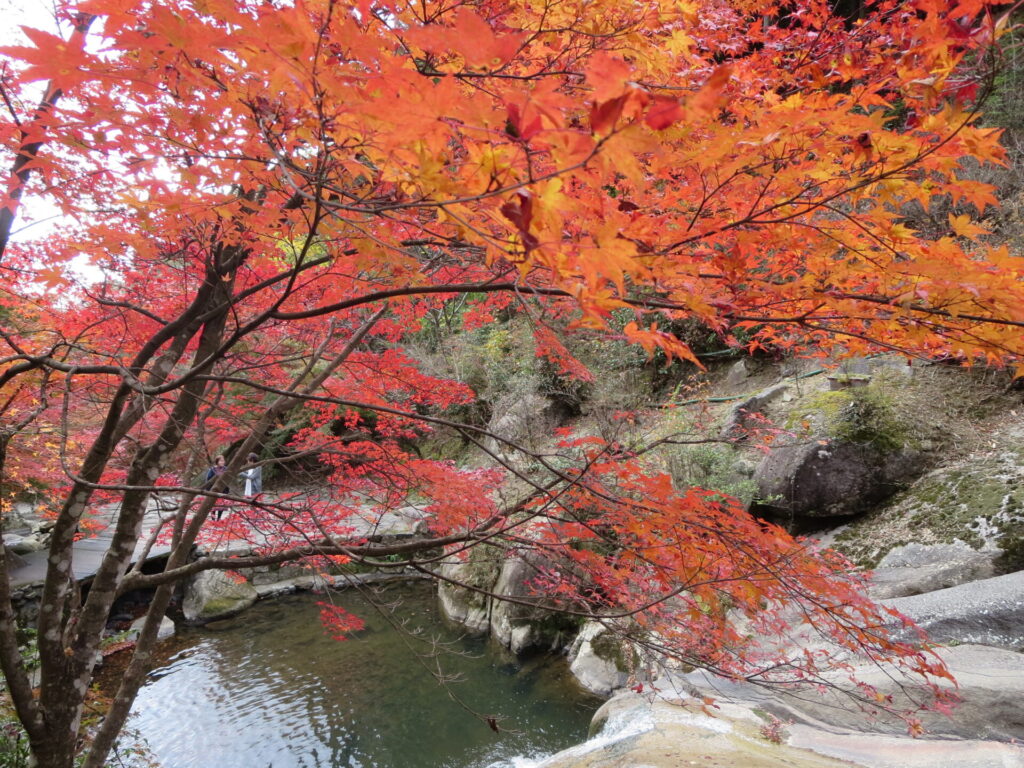 Besides the waterfall, you can enjoy the scenery throughout the four seasons.
The autumn leaves are also spectacular.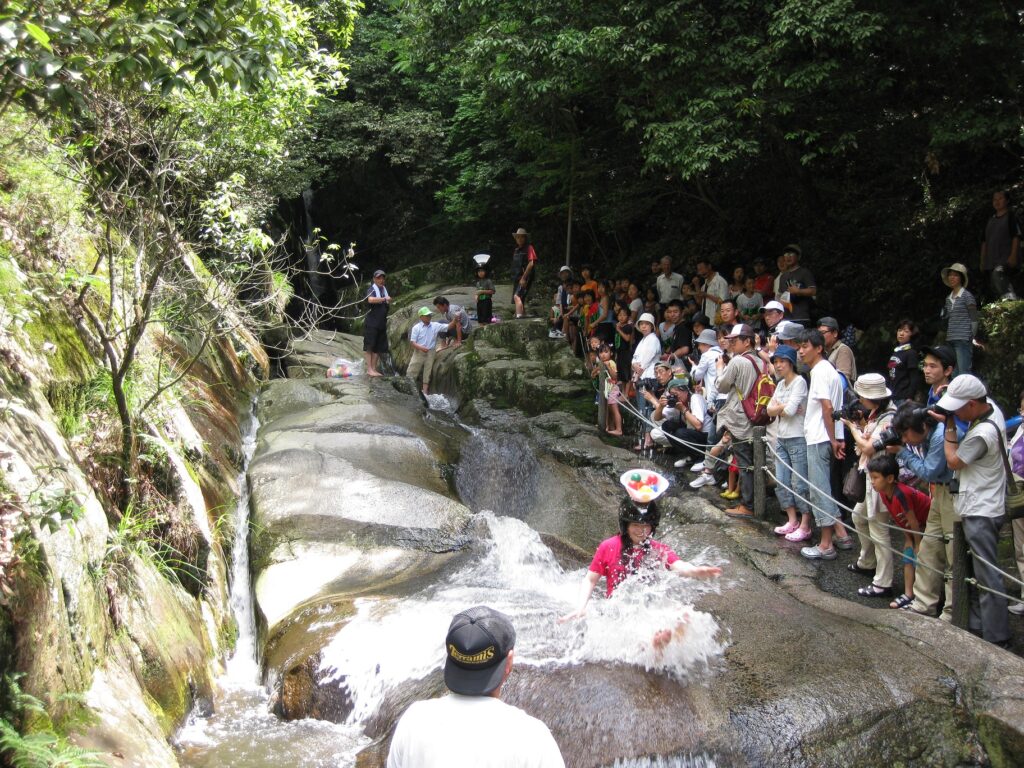 The natural waterslide makes you feel refreshed.
Let's slide like this! !!
What kind of place?
A 30-minute drive from Fuchu Station, Saburo Falls is a famous place that is broadcast on TV and radio as "Natural waterslide".
Saburo Falls is not only Saburo, but Ichiro, Jiro, and Saburo Falls from the bottom, and you can enjoy rock sliding and playing in the water at various places. There is also a shop and a fishing pond between Ichiro Falls and Jiro Falls. The waterfall opens in early July every year and is crowded with the cheers of children who jump into the waterfall basin on a clear stream.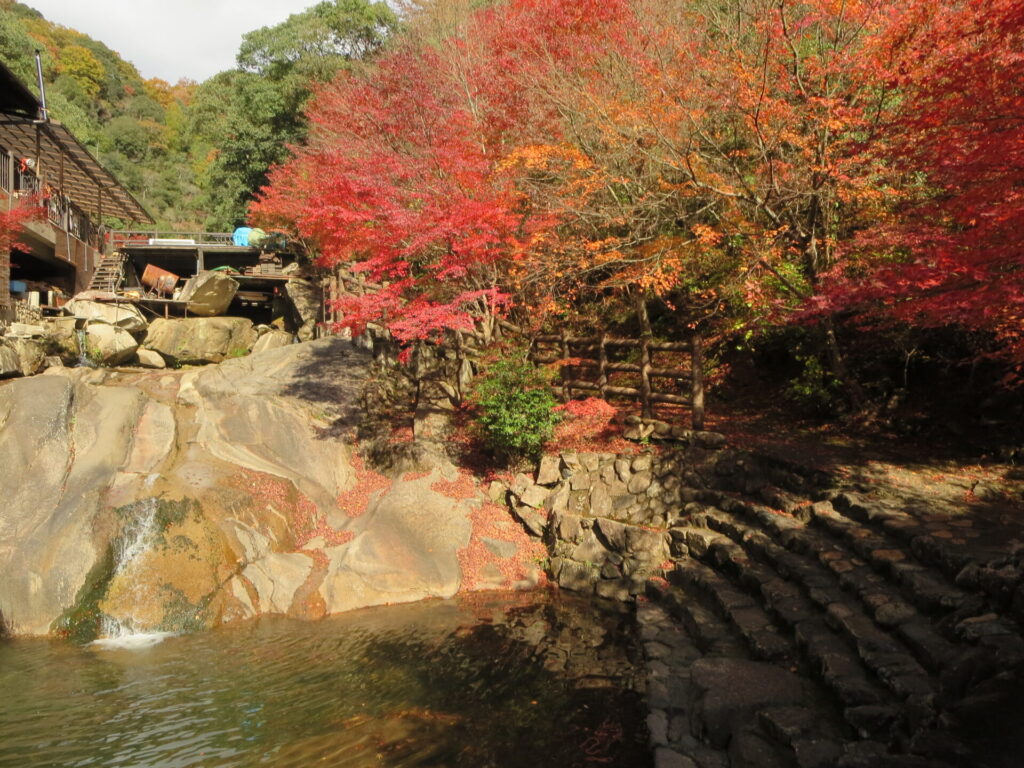 Click here for recommended courses related to this information
Name
Saburo Falls
Location
Saburomaru-cho, Fuchu City, Hiroshima Prefecture
Contact
Saburo Falls, Ryuoso
Phone: 0847-41-7900
Related event
Saburo Falls Festival /Saburo Falls Autumn Leaves Festival
usage fee
BBQ for 1 person 3,500 yen
(Reservation required at least 3 days in advance. You cannot bring your own.)
Remarks
You can have a meal at Ryuoso.We have a wide selection of udon noodles and rice balls.
* It is just above Ichiro Falls.
Winter holidays: December to March
Related Links
Speaking of summer, Saburo Falls!Natural slip waterfall (Waters ...
At Saburo Falls, where the autumn leaves are beautiful, rice cakes with pestle only, zenzai, new ...