Nature / Experience | Fuchu Area
Omurasaki-no-sato
Omurasaki no Sato
A place where you can see "Kokucho Omurasaki"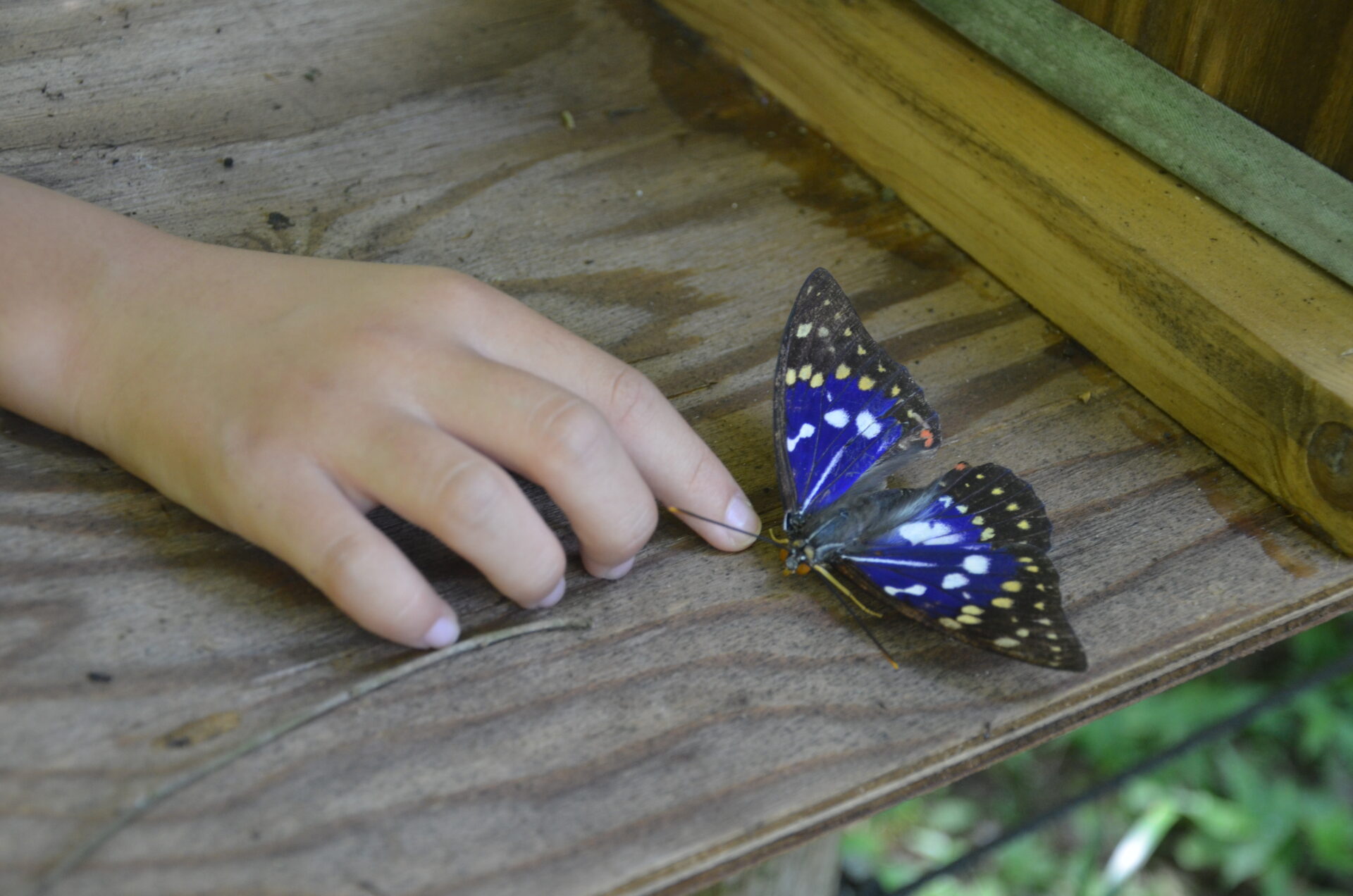 Since the discovery of "Kokucho Omurasaki" in Sodonocho in 55, the "Kokucho Omurasaki Conservation Society" has been established and continues to carry out steady conservation activities.Every year from mid-June to early August, it shows its beautiful appearance.In addition, the "Gathering to bring the Japanese emperor to nature" is held on the first Sunday of July every year.
National butterfly "Omurasaki" Insects Lepidoptera Nymphalidae
The scientific name is Sasakia charonda (Hewitson).It was designated as a national butterfly by the Entomological Society of Japan in 32.When the wings are spread, the male is 1957 to 11 cm and the female is 13 to 13 cm, and the female is larger than the male.Males have shiny purple feathers, and females have a dull blackish color.During the larval period, it eats the leaves of celtis sinensis, and when it becomes an adult butterfly, it sucks the sap of oak and oak.
The Japanese emperor is widely distributed from Hokkaido to Kyushu, but it is designated as a near-threatened species in the Red Data Book of the Ministry of the Environment.
* Although there is a parking lot, there are some narrow roads to get there, so please be careful.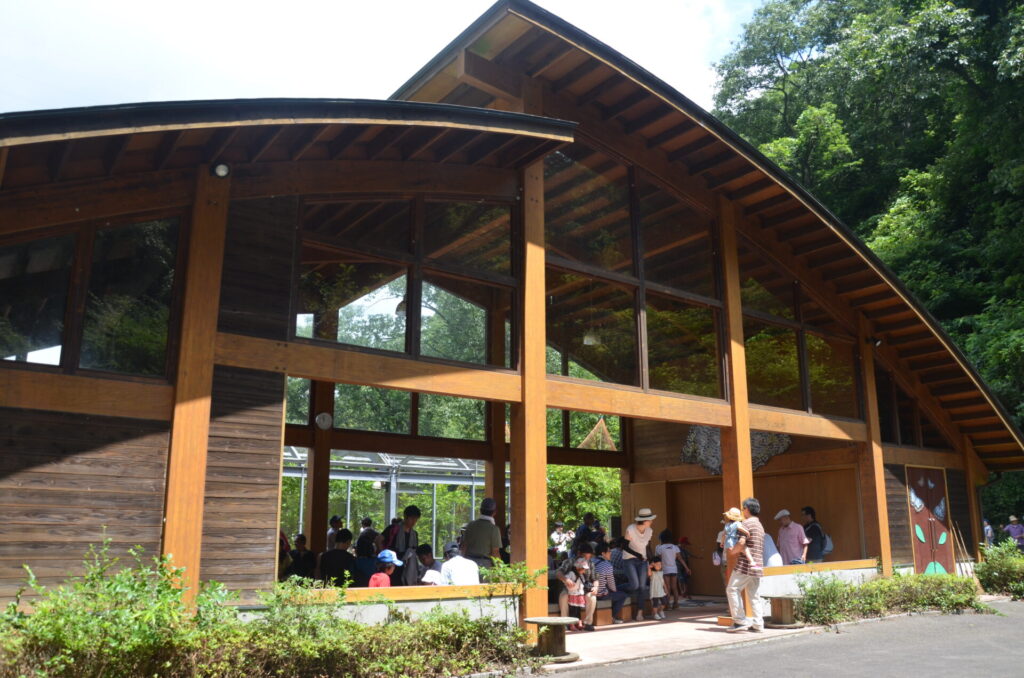 Name
Omurasaki-no-sato
Address
623 Sodonocho, Fuchu City, Hiroshima Prefecture
Contact
Agriculture and Forestry Division
Phone: 0847-43-7131
Association to protect the Japanese emperor butterfly
Phone: 0847-43-4597
Related event
A gathering to bring the Japanese emperor to nature
Remarks
Inquiries required for admission
Related Links
In 55, in Sodonocho, "Kokucho Omurasaki" ...